TKD for all Levels and Ages
Annyeonghaseyo! Welcome to SVegaTKD.
Recreational TKD Classes 
Olympic-Style TKD Competitive Team
Fitness Training
By fostering an environment of respect, discipline, and responsibility, we work to honor who each student is and bring out the best in them.
---
All students are encouraged to join as many classes per week as they would like.
Those who are accepted onto the competitive team are expected to train a certain amount of times per week and attend sparring sessions regularly.
---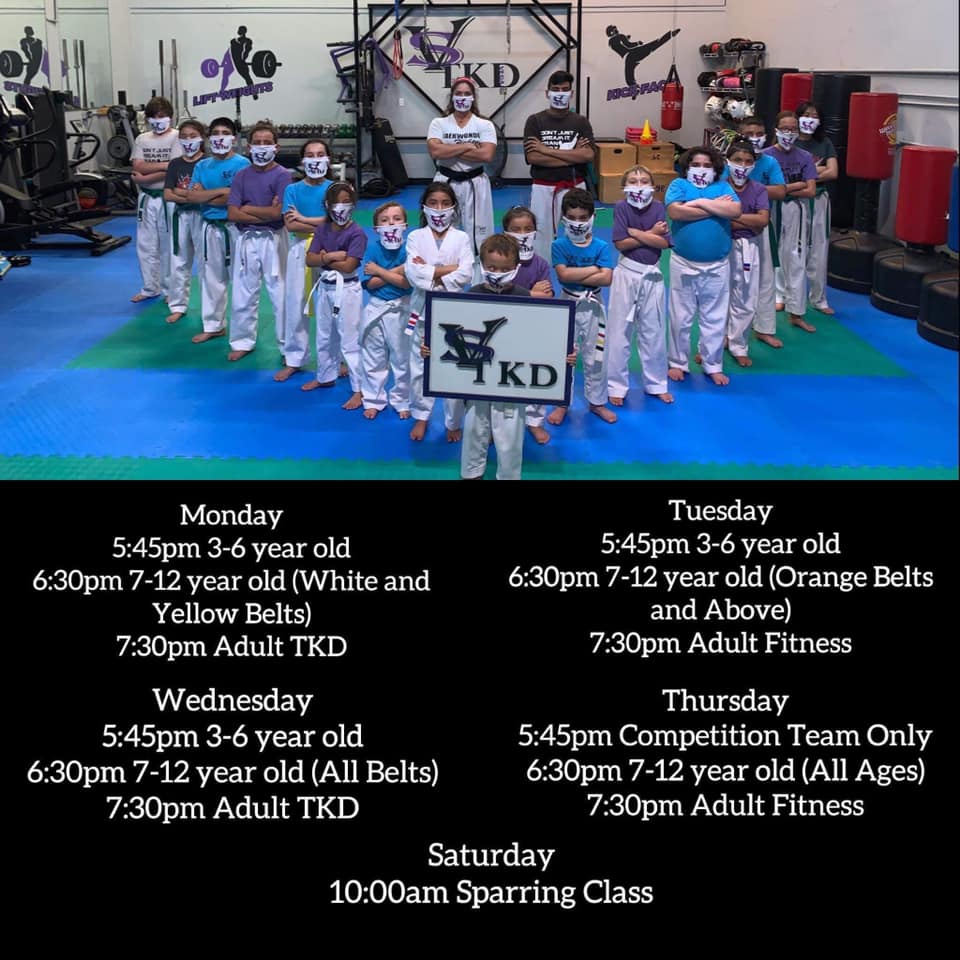 New students receive a free dobok (uniform).

Tuition is due by the 1st of each month.

There is a $5 late charge for payments overdue by 3 days.

You can cancel at any time.

The first belt test and uniform are free.